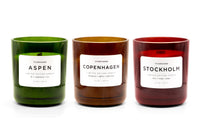 HOLIDAY SET
Set the coziest mood for your home or give the perfect gift this holiday season.
SHOP LIMITED EDITIONS
PARIS | A LIMITED EDITION
Restocked! This bright, bubbly and celebratory scent is a fun medley of all our favorite things – raspberries, champagne & flowers. Let's hit your favorite cabaret show and dance the night away in the City of Light.
SHOP NOW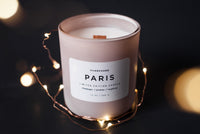 save with a set
DAY COLLECTION

PICK ANY THREE

NIGHT COLLECTION
SHOP OUR WINTER FAVORITES
CERAMIC MATCHSTRIKER
Ceramic matchstrikers made just for 17&O by Hudson Valley-based artist Alex Meltzer of Meltz Studios. Each piece is handmade, unique, and comes in off-white. Strike anywhere matches included with each order.
SHOP NOW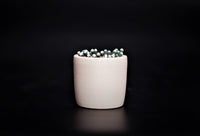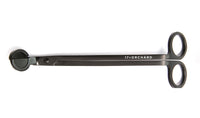 GET THE MOST OUT OF YOUR WOODEN WICK CANDLE
Wooden wicks must ALWAYS be trimmed to 0.2 inches before each use, preferably with a 17&O wick trimmer. Otherwise, you risk having too large of a flame and burning through wax too quickly.
Fun fact: Your wax has memory. The first burn will set the tone for all future burns. Allow approximately 3-4 hours for all wax at the surface to become liquid and you will avoid the dreaded wax tunnel.
SHOP NOW
CANDLE LOVE
These candles are everything. Meditation magic meets sex in a jar. FOREST is my favorite scent to burn after work and all night long. If you are looking for the ultimate zen & Steve Nick's vibe - this is your candle!

Erika, West Hollywood, CA
Purchased the "DAY COLLECTION" for my storefront and customers cannot stop saying how amazing it smells in here!

Ryon, Beacon, NY
I get the "Indulgence Set" from 17 & Orchard, I can never decide which candles to buy because they are all perfect, so I just get them all. It's a great deal, especially around the holidays since I can keep a few and gift a few :)

Roisin, Warwick, NY
So obsessed with the GARDEN scent! It's so unique to any candle I've purchased before, fills my entire apartment and looks perfect on my coffee table.

Ashley, Jersey City, NJ
Picked up a GARDEN candle at a local makers market last weekend. Their display and packaging had me sold before I even smelled the candles! I absolutely love this scent, it's clean and fresh and really a scent I would burn all year long. I love how it's non-toxic and made locally here in NY. The wood wick crackles and sounds like you are sitting near a fire. I am hooked on these candles and will never buy a bath and body works candle again!

Erica, Warwick, NY
The Night Collection set is amazing - excellent for a gift, or even better, TREAT YOURSELF! Each of these scents is perfect to set a relaxing mood, and are sure to make an excellent impression!

Paula, Troy, NY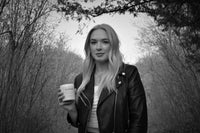 MEET THE MAKER
Meet our founder and head candle-maker, Michelle. She was inspired to create #17andOrchard because it was difficult to find candles that equally satisfied her quality standards and design aesthetic. So, she set out to create her own. Michelle intentionally created each 17&O fragrance with the sophisticated, conscious consumer in mind for a truly luxe burning experience.